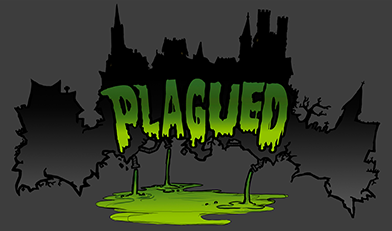 Plagued
A downloadable game for Windows
Plagued is a singleplayer adventure set in a classic 2D sidescroller with a sprawling interconnected world. Tightly tuned controls to jump, wallslide and use the recoil of your gun to reach new heights.
You need a controller to play this game

◤━━━━━━━━━━━━━━━━━━━━◥
2D Artists: Marika Bendes - Evelyn Pettersson
Animations: Marika Bendes - Evelyn Pettersson
Programmers: Olivia Follin - Per Åkerström
Level Design: Olivia Follin
Background music: The Dweeb Man
◣━━━━━━━━━━━━━━━━━━━━◢
Play as a plague doctor trying to prevent the spread of the plague that is on the verge of consuming the world. Use your weapons to defeat plague-ridden creatures and make your way to the sources of infection to stop plague from spreading further.
Discover hidden treasures and forgotten stories while fighting your way through this adventure.
The game was developed over the course of two months. Hope you enjoy our game!
▢▢▢

PS If you play this near Christmas (or want a Christmas atmosphere in general), you might want to press the J button on keyboard while playing for a surprise!